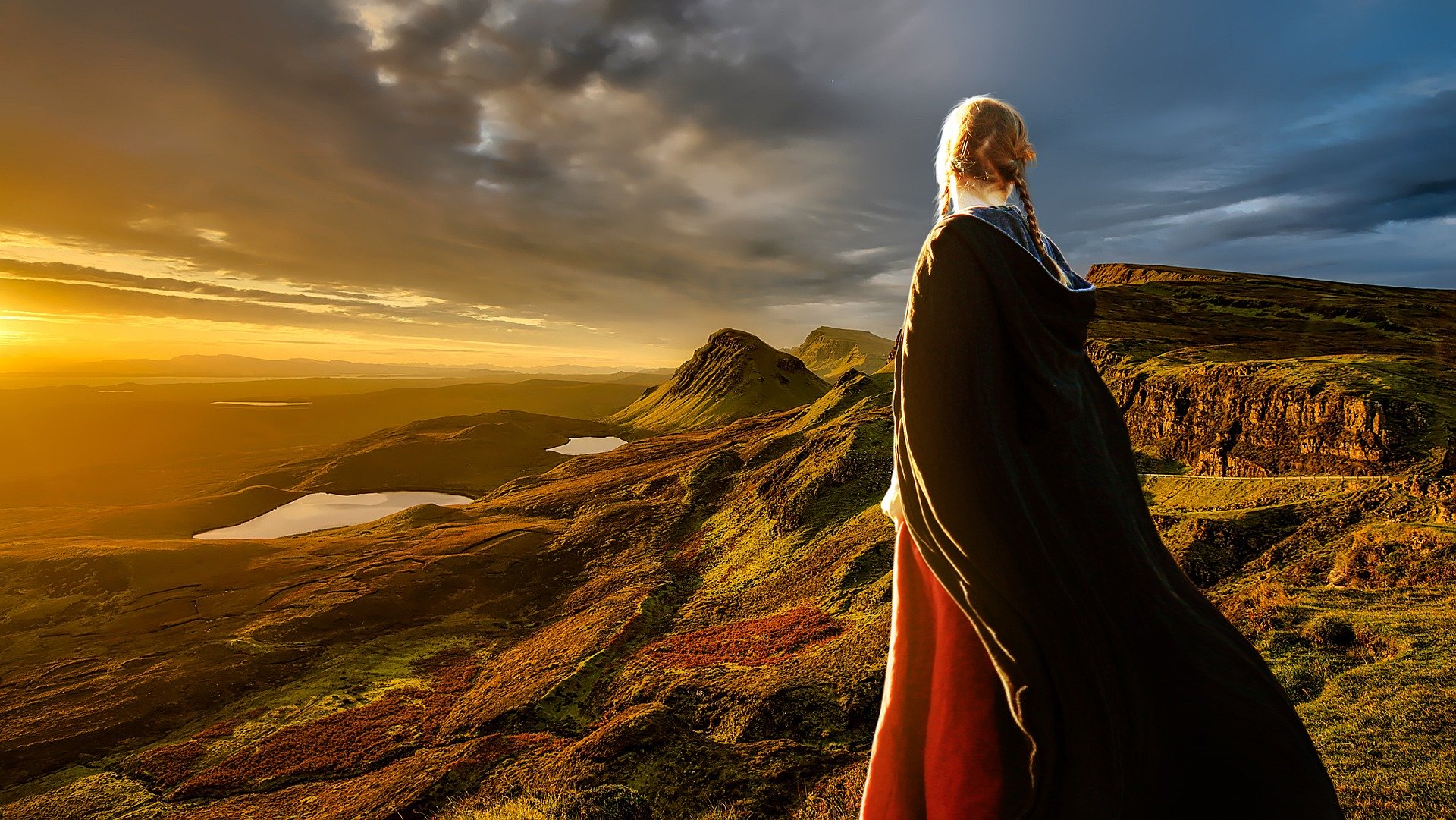 Countries
Travel Guides
Map of Ireland & Travel Guide
From Kissing the Blarney Stone to Enjoying a Pint of Guinness in a Pub, its all the Luck of the Irish
Map of Ireland & Travel Guide –
Do you have an Irish ancestor? Maybe you do. Around 70 million people worldwide claim Irish descent, including many in the US, Canada, Great Britain, and Australia. That's over 10 times the actual population of Ireland today.
How did a tiny island nation produce such a significant diaspora? Despite a small population some major figures in history like JFK, Barak Obama, Walt Disney, Muhammad Ali, and Che Guevara all claimed Irish ancestry. Is there something magical in its water?
Undoubtedly, the Emerald Isle is a mysterious place worthy of further investigation. This Map of Ireland & Travel Guide will help you discover some of its many treasures. Just keep your eyes open for shamrocks!
Map of Ireland & Travel Guide
Fact File of Ireland
Location: In the North Atlantic, just west of Great Britain.
Population: 6.8 million (4.9 million in the Republic and 1.9 million in Northern Ireland).
Ethnicity: White Irish 82%, Other white 10%, Irish Traveler 1%, Asian 2%, Black 1%, Other 4%.
Area: 32,595 square miles (27,134 square miles in the Republic and 5,461 square miles in Northern Ireland).
Seasonal Weather: The island is called the Emerald Isle because of lush vegetation. This is enabled by a mild climate with lots of rain. Ireland has a mild oceanic climate with a temperate temperature range moderated by moist winds from the southwestern Atlantic Ocean.
Official Language
Official Language: Irish & English. Most people speak English as their first language, however, Irish remains the first language of many people across areas of Galway, Kerry, Cork, and Donegal. For political reasons, the Republic has made Irish the official first language of the nation.
Other Languages: Ulster-Scots is spoken by approximately 2% of people in Northern Ireland. Shelta is spoken by Irish Travelers, who make up 1% of the population.
Religion: 73% Catholic, 21% Protestant, 4% Atheist, 1% Muslim, and 1% other including Jewish.
Current President: Michael D. Higgins (Independent, but Labor Party before becoming President)
Current Taoiseach (Prime Minister): Leo Varadkar (Fine Gael – a liberal-conservative party)
Time Zone: All Ireland uses UTC (Greenwich Mean Time) and UTC+1 Irish Standard Time/British Summer Time, which means Irish folks turn the clock forward on the last Sunday in March and back on the last Sunday in October.
Currency: The Euro (€) in the south and pound Stirling (£) in the north.
Country dialing code prefix: +353 in the south and +44 in the north.
Emergency numbers: In an emergency, call 112 or 999. You will be connected to an operator who will ask which emergency service you need. You can ask for police, ambulance, fire brigade, cave rescue, mountain rescue, or coastguard on this number.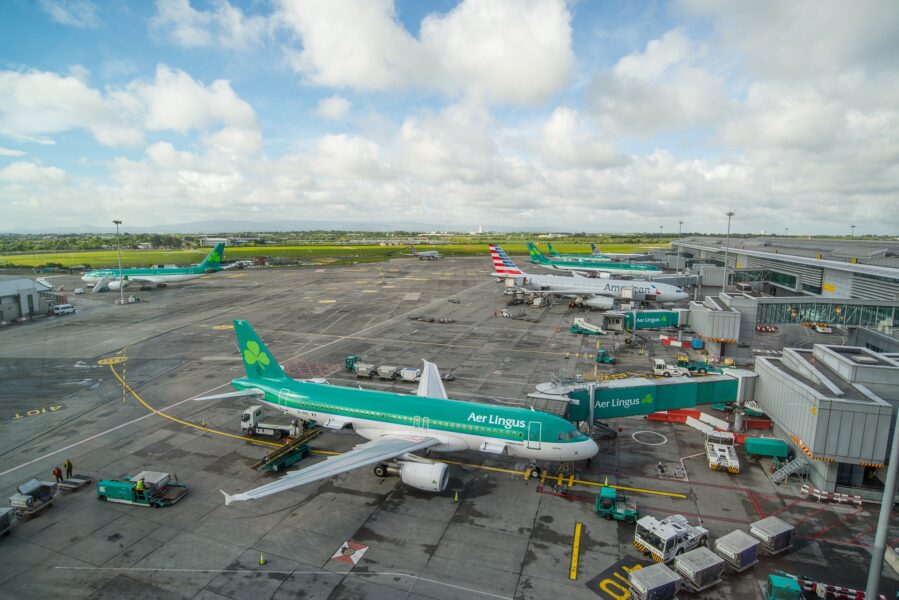 Airports & Entry Into Ireland
There are four ways to enter Ireland: airplane, ferry, bus, and train. Generally, flying is the easiest and most economical method of entry unless you're traveling from Northern Ireland.
Flying
There are four major international airports in the Republic and one in Northern Ireland: Cork Airport, Belfast International Airport, Dublin Airport, Ireland West Airport, and Shannon Airport. In terms of traveling around the island of Ireland, it currently makes no difference if you enter into Northern Ireland or the Republic since the border between the two is open. This may, of course, change if and when the UK leaves the European Union.
Check Alternative Flights
When booking a flight, always check alternative flights and airports on an online ticket service like Omio to get the best rates. However, be resourceful, too. If you're traveling on a budget, note that London is a much more popular flight destination than anywhere in Ireland, so you can often find cheaper tickets if you fly into London.
If you must travel direct, Dublin is the busiest airport in Ireland and so generally flights there will be the cheapest. For example, on 4th December 2019, the cheapest direct Aer Lingus flight from Newark Liberty International Airport to Dublin takes 6 hours 20 minutes and costs around $656. But a direct Aer Lingus flight from JFK NYC to Shannon Airport takes 6 hours 15 minutes at a cost of $777.
Using the same day for comparison, the cheapest flight from JFK in NYC to Dublin costs $320 and involves two changes, taking 14 hours 1 minute in total. However, a direct Norwegian Air flight from JFK to London Gatwick costs $227 and takes 6 hours 40 minutes. And a direct RyanAir flight from Gatwick to Dublin costs $18 and takes 1 hour 25 minutes.
Change Flights in London
If you are creative with your flights, you can get to Ireland for less simply by arranging your own change in London. The disadvantage of this is that it involves going through customs and security in London, which does cause extra hassle. But, if you're travel savvy, why not consider enjoying a brief one- or two-nights stopover in London as part of your vacation?
Ferry
There are ports all along the eastern coastline of Ireland linking the island with the west coast of Great Britain and Brittany and Normandy in France. The major Irish ports are Belfast, Cork, Derry, Dublin, and Waterford.
The most popular route sails from Holyhead in Wales to Dublin because it covers the shortest distance between the center of Great Britain and Dublin. The ferry typically takes 3 hours and 30 minutes and costs around $43.
However, note that it's a long drive or train journey from the main cities of the UK to Holyhead. Also, you can fly from London for less than taking a ferry and in a fraction of the time. The main advantage of the ferry is that you can use it to transport vehicles from the UK mainland to Ireland. The cheapest ticket with a car is around $128.
Unless you happen to be standing on the west coast of Great Britain, it's generally cheaper and easier to fly. This is why Dublin Airport alone handles 32 million passengers a year while all the seaports in the Republic only handle 3 million ferry passengers.
Bus & Train
If you're in Northern Ireland, you can easily cross into Ireland. There are no real borders. In fact, all that stands between one country and the next along the A1 road is a small sign that says: "Welcome to Ireland" and advises you that the speed limits have changed from 70 mph to 120 km/h.
The direct train from Belfast to Dublin takes 2 hours 15 minutes and costs around $14. Alternatively, you can take a direct coach that takes 2 hours 25 minutes for about $11.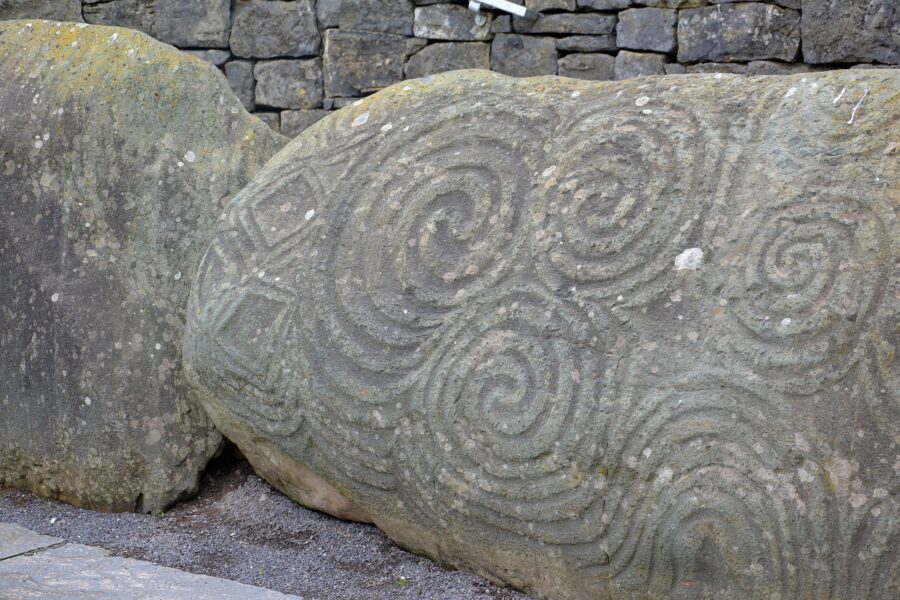 The History of Ireland
Ireland boasts a rich and complex history that began around 10,500 BCE in the late Paleolithic period when the first tangible evidence of humans appears in the form of a butchered bear's bone. By the Neolithic, there is evidence that the civilization living in Ireland was sophisticated and probably superior to that in nearby Great Britain.
The famous passage tomb at Newgrange dated to 3,200 BCE is astronomically aligned to the winter solstice in a complex fashion and predates Stonehenge in the UK. It is surrounded by engraved curbstones covered in fantastic megalithic art that some have compared to much later Celtic styles. Another nearby megalith contains the oldest known map of the moon carved into the stone.
Bronze age
Around 2,500 BCE, Ireland entered the Bronze Age. Once again there is evidence the civilization in Ireland was superior to surrounding nations because of large quantities of native gold mined there and turned into fine ornaments that have been found transported as far away as Scandinavia and Germany. Ireland boasts the most Bronze Age gold hoards in Europe. And there is significant evidence that artistic styles originating in Ireland spread east into other lands.
Celtics
It is not known when the Celtic people, the ancestors of Ireland's modern population, became dominant in Ireland. Many think they arrived with the Bell Beaker culture during the Bronze Age around 2,400 BCE. However, what is certain is that during the Iron Age that began around 500 BCE, a distinctly Celtic culture and language spread across Ireland. Somehow distinctly Celtic art survived in Ireland while it was replaced by Romano-British styles in Great Britain.
The first written chronicles were written by Christian monks around 400 CE, which ended the Iron Age. For the next few centuries, Ireland was composed of a patchwork of feudal kingdoms. But in the 7th century, the idea arose of a High King of Ireland. This concept was rarely a political reality but lives on as a golden age myth.
Norman Knights
In 1166, Ireland began to lose its independence with the invasion of a mere 600 Norman knights. By 1175, the Treaty of Windsor has been signed which made the Irish kings subject to the King of England. Although this subjugation lessened considerably over the following centuries, on several occasions English invasions refreshed this unequal relationship. These included the Tudor conquest of Ireland under Henry VIII and the 17th century Nine Year's War.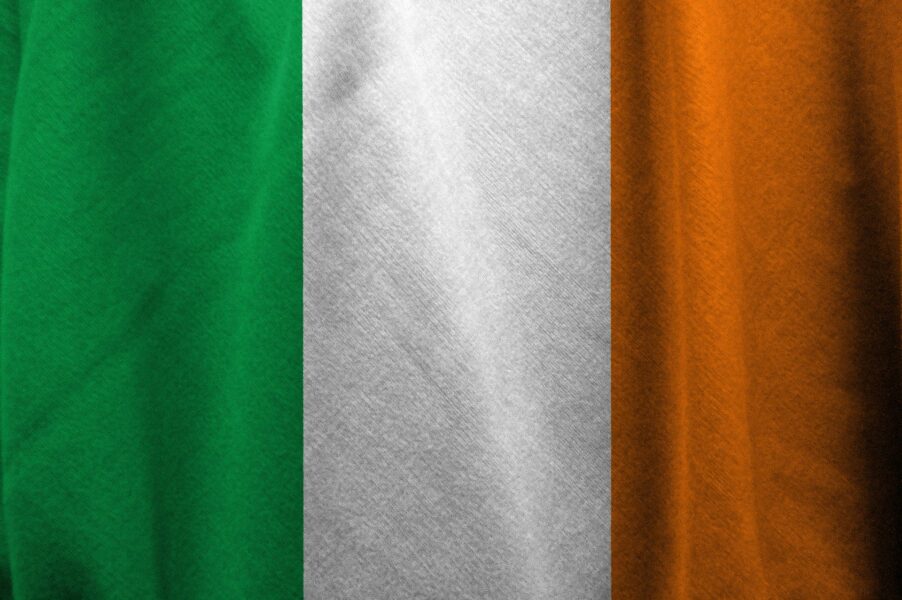 Because England became a Protestant country from Queen Elizabeth I onward, and Ireland remained Catholic, these 17th-century conflicts evolved into sectarian division. This came to a head with the Test Act of 1672. This new law stripped Irish Catholics of many rights, such as seats in the Irish Parliament and the ownership of land. This meant that Irish Protestants, though in the minority, were able to ascend to positions of greater wealth and power over a few generations. This shift in power is known as the Protestant Ascendancy.
Despite this oppressive system of government, Ireland thrived over the following centuries. In fact, the population of around 2 million in 1700 grew rapidly to a peak population level of 8.2 million in 1841. In comparison, England & Wales saw a population grown from 6 million to 15.9 million in the same period, i.e., Ireland's population had grown by a factor of 4 but England & Wales' by less than 3.
Great Famine
From 1845 to 1851, a Great Famine decimated Ireland. Over a million died and two million emigrated to Canada and the US in that same period. And from then onward, emigration continued, and the population level continuously eroded until 1931 when it reached its lowest level of 4.2 million.
Continuing oppression and inequality led to political pressure for autonomy. Some, a minority of Protestant Irish living in the northeast, opposed this autonomy fearing that an independent government would lead to oppression of Protestants. These Unionists wished to preserve the Union between Ireland and Great Britain. Others, termed Irish Volunteers, supported a Home Rule Bill. The bill was eventually passed as the Government of Ireland Act 1914 but allowed for the exclusion of the north-most end of the island.
WWI delayed enforcement of the Act. A minority of the Irish Volunteers opposed Ireland's involvement in the war and attempted a rebellion called the Easter Rising. The British government's harsh response to this—imprisoning a thousand rebels and executing fifteen leaders—shifted public opinion further in favor of full independence.
Sinn Fein
In the 1918 general election, the republican party Sinn Fein received a clear mandate from the people and declared independence. The Irish Volunteers became the Irish Republican Army and conducted a three-year guerilla war against British forces in support of this independence.
In December 1921, British forces withdrew following the Anglo-Irish Treaty and the Irish Free State was established (excluding the six counties of Ulster) with political independence but nominal membership of the British Empire. This resulted in the partition of Northern Ireland and Ireland. However, hostility didn't end there. The seventeen-month-long Irish Civil War continued between those who opposed and those who supported the treaty. The Irish Free State continued a policy of separation from the Empire which was finally achieved in 1949 when the Republic of Ireland was established.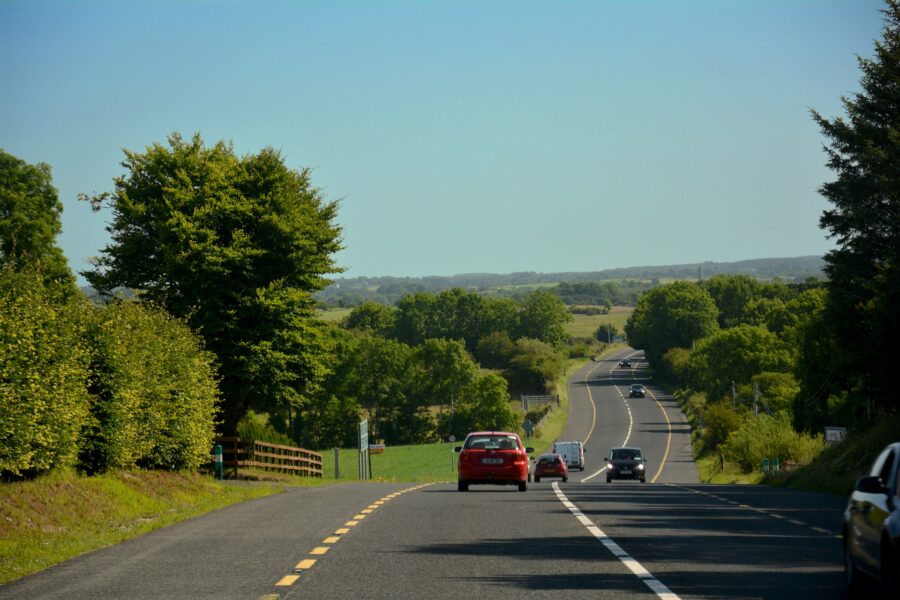 Getting Around in Ireland
Ireland has a fantastic public transport network. However, it is designed for getting from town to town, not exploring the countryside. The most charming villages, stately homes, and castles are found out in the sticks. Therefore, if you really want to explore this fascinating island, hire a car.
Car
Before you read any further, are you over 24 and under 75 years old? Have you had your driving license for less than a year? Most car rental companies in Ireland will only hire vehicles to people between 25 and 74 years old who have held their driving license for over a year. If you are qualified to rent a car, the cheapest weekly rental rates are about €160 during the summer. At other times of the year, you'll find them much lower.
Don't Hire in Dublin
Also, if you're spending most of your visit in Dublin, don't bother hiring a car. There are complex one-way street systems, traffic congestion, and inadequate parking. Wherever you park, you'll have to pay in a ticket machine. And in large cities in Northern Ireland like Belfast, there are special security measures in place that there are many places you cannot leave your car unattended, meaning that a car severely limits your freedom.
Driving a car in Ireland (or the United Kingdom) is a little different from the rest of the world. For a start, you'll have to drive on the left! Also, there are many roundabouts—tricky circular junctions that are common in Ireland. Irish country roads are narrow and winding. And, just to really confuse you, in the north speed limits and distances are quoted in miles but in kilometers in the Republic.
Note that the driving fatality rates in Ireland are among the highest in Europe! Because of this, drink driving laws are severe across the whole island. The drinking limit is so low that a smaller person will be driving illegally if they only drink one pint of beer. Essentially, don't drink and drive or you'll be arrested.
Four Kinds of Roads
There are four kinds of roads. Motorways (marked M1, M2, etc.) are wide freeways. National Roads (N1, N2, etc. called A roads in the north) are major roads between cities that are not as broad as motorways and may pass through town centers, which considerably slows traffic. Regional roads (R1, R2, etc. marked as B roads in the north) are smaller but still important roads that only have one lane for each direction. The last variety of road consists of unclassified roads, which can be extremely narrow, rough, and badly signed.
You must wear a seatbelt by law. Kids under 12 cannot sit in the front passenger seat and must be in age-appropriate seats in the back. You will be fined for holding a cellphone while driving. The speed limits are 120 kph on Motorways, 100 kph on National Roads, 80 kph on Regional roads, and 50 kph on urban roads unless signed otherwise.
Train
The fastest way to get from city to city is by train. The railway lines radiate out from Dublin to other large cities and towns. You can easily check out train times and fares on the Irish Rail website. If you've got a valid International Student Identity Card then you're entitled to a 10% discount on travel. In Northern Ireland, train services and fares can be compared on the Translink website.
If you're from outside of Europe, you can purchase a single-country EuRail Pass to explore the whole of Ireland. This will entitle you to a specified number of train journeys for a month at a fixed price.
An adult EuRail Pass providing 8 days of unlimited second-class travel within one month costs $260. However, if you're under 28, it will only cost you $225. If you're from another European country, you can buy an Interrail ticket for the same price.
Bus
You can also explore Ireland by bus. Bus Eireann provides a local service to every town in Ireland and express bus services between cities. In Northern Ireland, train times and costs can be compared on the same Translink website as for trains. What's even better is that a search on that site will compare train times and prices with the equivalent coaches to make it easier to decide which form of transport is best for you. While trains are usually quicker, sometimes the time saved isn't worth the extra cost.
Cycle
If you have oceans of time and a lot of stamina, cycling is undeniably the best way to explore the real Ireland. You'll find that many hotels, hostels, and B&Bs are used to cyclists and provide appropriate storage facilities during your stay. Bicycles are also welcomed on all the ferries to Ireland's outlying islands, usually at no extra cost.
Obviously, don't even consider cycling long distances across Ireland unless you're physically fit and have adequately prepared with practice cycles back home. Remember that Ireland is very hilly, windy, and you'll see plenty of rain. If you're cycling through the gorgeous countryside in the west of Ireland, travel from south to north, because then the wind will generally be behind you.
Note that you cannot cycle on Motorways or urban National roads. But you can cycle on rural National Roads, Regional Roads, and any unclassified roads. You can easily hire a bicycle in Ireland from around €125 ($138) per week in summer or €90 ($100) offseason. Check out West Ireland Cycling.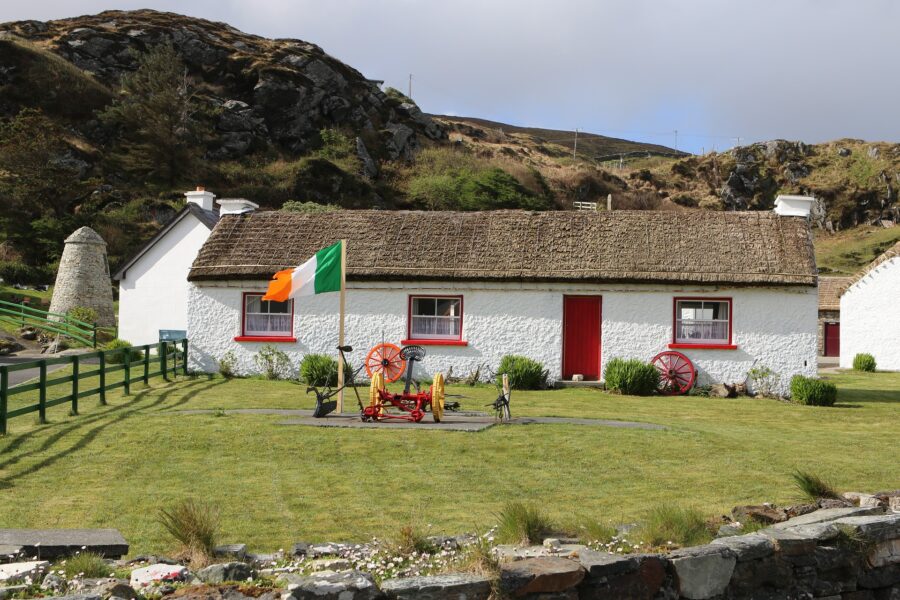 Accommodation in Ireland
Whatever your budget, you'll find accommodation to suit your needs in Ireland. If you're flush with cash, you can choose from luxurious castles and plush city hotels. But if you're looking for a bargain, there are hostels aplenty. And Ireland is a popular country for camping.
If you're planning to visit around St Patrick's Day, Easter, or the summer high season, book your accommodation well in advance. Also, note that many family-run establishments close over the Christmas Holiday period.
Guesthouses and B&Bs
Most guesthouses in Ireland are registered with the official tourist board, which is Discover Ireland in the south and Discover Northern Ireland in the north. Most guesthouses serve a hearty breakfast and some also provide afternoon tea. You'll find a wide range of guesthouses from townhouses in Dublin to castles out in the countryside.
Take Eccles Townhouse in Dublin, for example. It's located in the heart of Georgian Dublin and provides guest rooms with ensuite bathrooms, perfect for a weekend getaway in the Cultural Quarter. Or for the romantic at heart, consider Townshend Castle in West Cork. You and your partner can sleep in a historic, double room for as little as €100 ($110) per night. The current castle was built in 1650 and stands on the site of an ancient castle, the stones from which were used to build the towers of the "new". Many of the rooms contain their original furniture, features, and family portraits of the Townshend family who lived here for 11 generations.
Hotels
In Belfast, Dublin, and Galway, hotels are typically the most expensive accommodation. But if you're looking for unique character, converted country houses and castles in the countryside can offer you plush accommodation in scenic locations. For example, the Kilronan Castle Estate and Spa in County Roscommon offers luxury rooms with four-poster beds and antique furniture and gourmet meals cooked by the Irish Hotel Awards Chef of the Year. Rooms start at around €85 ($94) per night.
Bargain Rooms Midweek
Many of the more luxurious hotels are aimed at the weekend break market, so you can often find bargain rooms midweek. If you're staying in Ireland for a few weeks and traveling around, consider staying in B&Bs on the weekends but hotels midweek.
A few budget chains have recently entered the Irish market, including Travelodge, Premier Inn, and Jury's Inn. Check those out first for bargain room rates, especially if booked in advance. For example, the Cork Airport Travelodge provides standard accommodation convenient for the airport for €84 ($93) per night. However, note it's TripAdvisor scores aren't super! And check out Jury's Inn Dublin Parnell Street in the center of Dublin, which charges around €159 ($176). Personally, I think I'd rather stay in one of the two country castles for less!
Hostels
You can find budget hostels across Ireland. Many are in the backcountry, scenic spots. However, do book well in advance as they sell out quickly, especially during summer. If you're backpacking or traveling on a very tight budget, the shared dorms offer the best value. You'll pay around €35 ($39) for a dorm bed in Dublin and around €25 ($28) elsewhere. Check out the Holiday Hostels of Ireland Association.
The Connemara National Park Hostel is a fine example of accommodation in one of the most scenic locations in Galway. You can book a bed in a shared dorm for €18 ($20) or get a double room for two for €60 ($66). But if you want to stay in the capital, check out Kinley House in Dublin where you can get a bed in a 20-bed shared dorm for €20 ($22), smaller dorms for varied higher prices, or stay in a double bedroom for €81 ($89).
Tents
The Irish countryside is a fantastic place for camping or glamping. Typical pitching rates are €15 ($17) for a camping spot and €6 ($7) extra per person. Visit the Irish Caravan and Camping Council website for a list of camping sites and prices as well as general advice about camping in Ireland. You can also find out more about Glamping at many Irish campgrounds from the same organization.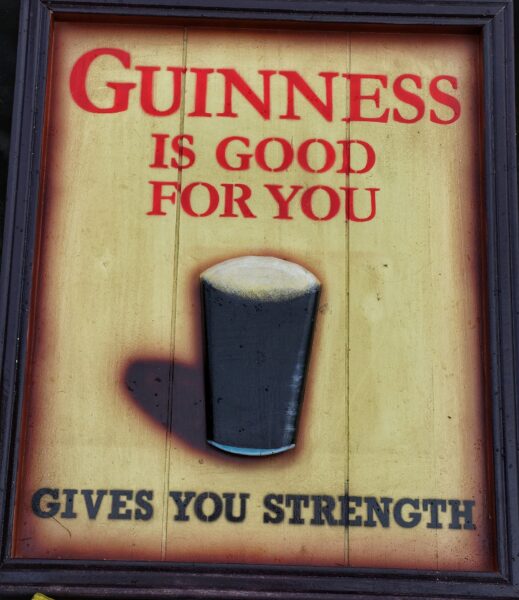 Food in Ireland
Irish cuisine is shaped by its geographical position, climate, and history. As a small island with a large number of rivers and lakes, it's no surprise to find that a lot of traditional foods involve some kind of fish or seafood. And its temperate climate provides the perfect conditions for growing potatoes.
Shellfish
It's hard to think of Dublin without the tune of Molly Malone echoing inside your head, so it's no shock to find that cockles and mussels are indeed on the menu in Dublin's fair city. Check out Moules Frites on the All Day Menu at the Exchequer Gastro Pub for delicious mussels cooked in a white wine garlic sauce and served with toast and fries for €18.
Smoked Salmon
Salmon is an especially popular fish in Ireland. There are many varieties of smoked salmons, such as beechwood-smoked salmon from the Connemara Smokehouse and oak-smoked salmon from the Burren Smokehouse. And if you've ever read James Joyce's Ulysses, you'll be interested to know that the Delahunt of Camden Street in Dublin mentioned in the novel is a gourmet restaurant in a listed Victorian building where you can enjoy fine dining, including salmon.
Seafood Chowder
Americans will be familiar with chowder, but it's especially popular in Ireland's coastal cities. If you're passing through County Kerry, check out The Atlantic Bar in Kenmare for authentic Irish seafood chowder that comes highly recommended by prior customers for both its delicious taste and value for money.
Fish and Chips
You'll find fish and chips all over the British Isles. Given how popular potatoes and fish are in Ireland, it goes without saying that a traditional fish supper is on the menu. And if you want to try out the fish and chip shop where Sean Bean and other celebrities choose to go, then get down to John Long's Fish & Chips near the Opera House in Belfast. And anyone suffering from celiac disease will be delighted to hear that they can get gluten-free fish and chips there.
Irish Stew
You can't talk about Irish cuisine without mentioning traditional Irish stew. Sheep are common in the emerald isle, so this traditional dish combines mutton with potatoes and onions. Many recipes include pearl barley to thicken the stew and bay leaves, parsley, and thyme for added flavor.
If you stop by to sight-see in Limerick
Get down to this tavern and have a lick
Of stew that's so fine
You're happy to dine
On mutton and vegies cooked truly thick.
So if you do happen to pass through Limerick, do check out the traditional Irish stew served in The Glen Tavern in the historic Georgian quarter of the city. And while you're there…see if you can't do much better than my pathetic attempt at a limerick!
Boxty
Since potatoes are so important in Irish cuisine, it's no surprise to find a potato-based dish in this list of traditional Irish dishes. Boxty is a kind of potato pancake made from mashed potato mixed with grated raw potato, flour, and salt then boiled, sliced, and fried in butter. Boxty is often eaten alongside smoked salmon or bacon and eggs. If you go down to the unique Holohan's At The Barge floating restaurant in Belfast, you can choose between various kinds of boxty.
Coddle
This is a traditional kind of stew made from slowly simmering the leftovers at the end of the week, with sliced potatoes, onions, pork sausage, and bacon rashers. Today, most good restaurants use fresh bacon and high-quality sausages to make this tasty dish. It's typically served with soda bread. A great place to try this is Gallagher's Boxty House in Dublin. As you may have guessed from its name, this is also a great restaurant to try other traditional Irish dishes, especially boxty.
Bread
Blaa is a soft bread roll initially introduced to Ireland in the 17th century by the French Huguenots. It can be used to make great sandwiches. But a more traditional bread in Ireland is soda bread. This is made by mixing flour with buttermilk and bicarbonate of soda and baking it. It's eaten sliced and spread with lashings of butter. You can try both kinds of bread together with traditional toppings and other Irish dishes for reasonable prices at Hatch & Sons Irish Kitchen in Dublin.
Barmbrack
And if you're looking for something sweet, watch out for barmbrack. This is a fruity tea loaf usually served smothered in butter along with a nice cup of tea. But watch out if you're in Ireland during Halloween because traditionally charms are baked into barmbrack that are said to be able to foretell your future. If you bit into a ring, you'd be wed within a year, and a coin foretold future wealth. Look for barmbrack in bakers all over the nation.
Liquor
Personally, my favorite Irish export is Bailey's Irish Cream. I've loved this since I was a child and stole a sip from my mom's glass. In my early adult years, I would pour it onto vanilla ice cream for an especially delicious dessert. It's a perfect mixture of fine Irish whiskey and Irish cream.
As mentioned at the start of the Map of Ireland & Travel Guidethe most famous alcoholic export from Ireland must be Guinness. This is an Irish stout (porter beer) that used to be marketed as "good for you" before modern advertising laws came into effect. I still remember my mom drinking a small glass every night when she was feeling under the weather. She believed its high-iron content helped her energy levels and assisted her convalescence.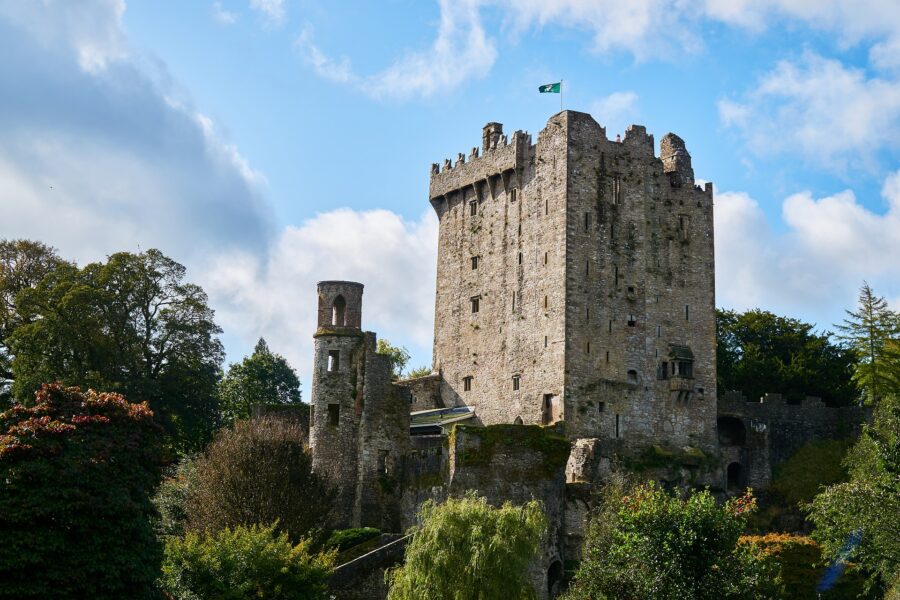 The Top 7 Things To See And Do In Ireland
Ireland is a popular destination because there's so much to do and see. My dad used to go there at least once a year fly fishing on the River Nire and many descend on Dublin for hen parties and stag nights or simply to celebrate St Patrick's Day in style. Here are 7 great things to see and do in the Emerald Isle.
Kiss the Blarney Stone
As a writer, the Blarney Stone has always grabbed my attention. The idea that a magical rock could grant muse-like powers is fantastic. Today, the Blarney Stone is part of one of the towers of Blarney Castle near Cork. Risking life, limb, and countless bacteria, every day thousands of visitors lean over the parapet to kiss the stone and gain the gift of the gab.
Blarney Castle was built by Cormac MacCarthy, one of Ireland's greatest chieftains, 600 years ago. The part-ruined castle is a great place to explore from dungeons to towers, and the landscaped gardens include a popular poison garden containing a range of poisonous shrubs, such as wolfsbane, mandrake, opium, and ricin. In nearby Blarney Woolen Mills, you can purchase Irish sweaters and other traditional Irish gifts.
Visit Newgrange
Because I love archaeology, my favorite attraction in Ireland is Newgrange in County Meath. This Neolithic passage tomb proves that Ireland was a special place even 5,200 years ago. It is a masterpiece of prehistoric architecture astronomically aligned so that at dawn on the winter solstice a shaft of sunlight enters the chamber through a small opening above the entrance passage.
The site contains much more evidence of prehistoric religion and culture, including a ring of standing stones surrounding the tomb and many large stones engraved with marvelous abstract art. The complexity of this structure, which predates even Stonehenge and the pyramids in Egypt, indicates that the early inhabitants of Ireland were surprisingly sophisticated people.
Explore Killarney National Park
Muckross House and Gardens in County Kerry as a popular attraction in Ireland featuring three lakes renowned for their beauty and a mansion that once hosted Queen Victoria. Visitors tour the park in jaunting cars (horse and traps). The park also includes a traditional farm you can visit to see the contrast between how the rich and the poor lived during the Victorian age.
Another highlight of Killarney National Park is the seven-mile drive over the Gap of Dunloe, a scenic mountain pass carved by a glacier during the Ice Age. But I'm more fascinated by the 15th-century Ross Castle which sits on the banks of Killarney's lower lake.
Castle's Builder, O'Donoghue Mor
Legend says that the castle's builder, O'Donoghue Mor, sleeps under the lake. Once every seven years, he rises from the water upon a white horse. If you catch a glimpse of this event, you'll have good luck for the rest of your life!
The national park is a great place for mountain biking with miles of cycle paths arranged so you can experience the natural beauty of Ireland. The lakes are popular for kayaking, and thousands make use of the hiking trails every year to admire the nature and wildlife of the park. If you see a rainbow while you're out and about, make sure you get to the end before that leprechaun to claim the pot of gold!
Experience the Irish-speaking world of Father Ted
The Aran Islands in Galway Bay are renowned for their history and culture, especially as the best place to hear the Irish language spoken by native speakers. Gaelic is still the first language in the Aran Islands, and the local culture is much more traditionally Celtic than on the mainland. Many documentaries, films, and TV shows have been made on or about these islands, including the popular comedy Father Ted.
You'll find the most popular cycle path in Ireland on Inis Mor Island, from Dun Aonghasa to the Pier. Cycling is the best way to explore the islands and explore their many historic and prehistoric sites. It's not unusual to see archaeologists digging holes around the islands. But many visitors go to marvel at the towering cliffs at the Serpent's Lair where cliff diving is a popular sport. And you may have heard of Aran sweaters. Traditionally, a different pattern is woven into each sweater to identify the wearer's family name.
Walk on the Giant's Causeway
If you're fascinated with either myths or geology, you'll love the most spectacular geological landmark in Northern Ireland. You can find the Giant's Causeway on the coast of County Antrim. Slow-cooling lava solidified into columns of basalt. Coastal erosion exposed the basalt and its cobblestone-like appearance, which made the lava flow resemble a road built for giants.
There are thousands of near-identical basalt columns in this national nature reserve. According to local myths, the Irish giant Fionn mac Cumhaill built the causeway to cross over to Scotland where he wished to fight another giant called Benandonner. Whether you prefer the geological or mythical explanation for this gigantic monument, the scenery is breathtaking.
View the Cliffs of Moher
These 702-feet-high cliffs along the west coast in County Clare are the most popular natural landmark in Ireland. You may have seen photographs of the cliffs already because they're used in many advertising brochures about and postcards from the Emerald Isle. The cliffs run for 9 miles along the Atlantic coastline and provide stunning views of the Arran Islands and Galway Bay.
If geology is your thing, you'll be interested to learn that the Cliffs of Moher are part of the Burren and Cliffs of Moher Geopark. Within the same park, you'll also find the Aillwee Cave System featuring Doolin Cave, which boasts one of the world's largest stalactites. The cliffs are frequently used as a film location, so you may have seen them in films like Harry Potter and the Half Blood Prince, Bringing Out the Dead, and The Princess Bride.
Revisit Game of Thrones
If, like me, you watched every episode of Game of Thrones, you're probably aware that much of the filming took place in Northern Ireland. But did you know that you can visit Winterfell on a Game of Thrones Winterfell Tour?
At the real-life Winterfell, you can meet two of the "Direwoves" used in the TV show and see 20 of the filming locations, including the tower window where Brandon "fell", Winterfell's courtyard, and the crypt. You can also try your hand at archery and throwing a battle ax. This is a must-see attraction for any diehard GoT fans.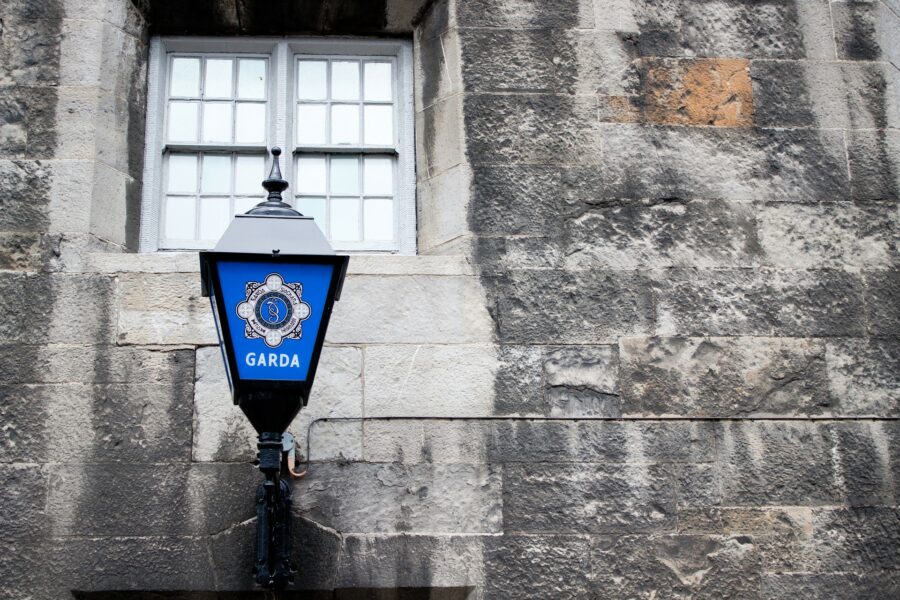 Visiting Ireland Safely
While Ireland is usually a peaceful island these days, it's not that long since "the Troubles". In Northern Ireland particularly, remain aware of your surroundings and the fact that special security measures are in place.
If you ever see an unattended package in a public place, get out of there and then report it immediately. In an emergency, dial 112 or 999. And note that in the south the police are called Garda.
Cars Drive on the Left
When crossing the road, remember that cars drive on the left, so look to the right. Use marked road crossings where possible. Don't wear headphones while walking because they limit your situational awareness. And avoid walking alone at night or using dark alleys.
When you're going on a trip or visiting a bar, tell a friend or family member where you are going and arrange to check in with them when you return to your hotel. Only use marked and clearly licensed taxis.
Once in a bar, don't take drinks from strangers and keep your bag and other property close and valuables like your cell phone out of sight. Don't wear ostentatious jewelry and don't carry too much cash. You can pay by card in most places.
When paying by card or using an ATM, cover your hand while entering your PIN code. Keep a record of your bank's emergency number and your card numbers stored separately from your card.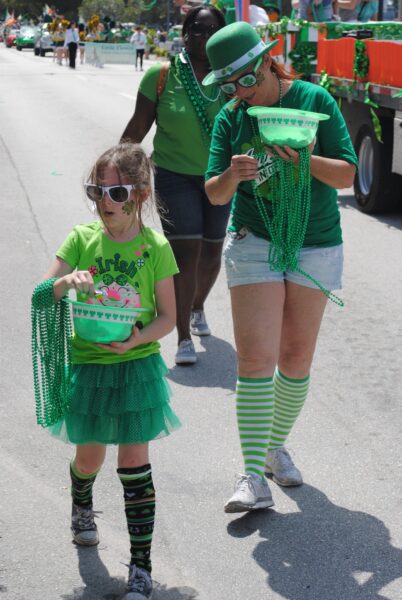 What I Love About Ireland
Ireland is so alive. The countryside is so green, the people are so energetic, and there are so many exciting outdoor activities going on everywhere. Whether you're drinking in an Irish pub, eating traditional seafood chowder, or hiking across the clifftops, you always get the feeling that the Irish do "it" better.
It's no wonder they're so disproportionately successful in everything. They even won the annual Eurovision Song Contest three years in a row and have won the contest more times than any other European nation despite being one of the smallest countries in Europe. They're just…magical.
Enjoy the Map of Ireland & Travel Guide – There is More to See
If this Map of Ireland & Travel Guide has helped your planning to visit Ireland and you would like to extend your vacation here are some suggestions for countries that are only a train trip away. Find out all about the United Kingdom, the UK's capital and one of the world's most exciting cities London or a high-speed trip under the English Channel to Paris and France.
Map of Ireland & Travel Guide
Robert loves nature and history. As a child, he drove his parents crazy on vacation begging to visit museums and castles instead of beaches and theme parks. Now his children send him insane by demanding to visit beaches and theme parks.
He became interested in travel while studying archaeology and anthropology at Cambridge University. He volunteered on archaeological excavations all around the British Isles then enjoyed a year exploring and learning about China.
Today, he loves writing about the places he's visited and still spends time exploring museums and castles.