Cities
Travel Guides
London – Your Guide & The Best Things To See & Do
You Will Just Love London, It's so British & They Make the Best Cuppa's
London – Your Guide & The Best Things To See & Do
If there is one global city that should be on your bucket list to visit, it's London. This is where Henry VIII executed two of his six wives, Shakespeare wrote and performed his plays, and Churchill defied the might of the Third Reich.
For over a century, London controlled 26% of the world. Today, the grand monuments to the glory days of the British Empire are scattered throughout the city. This guide will introduce you to the history, attractions, and activities to be found in the capital of England.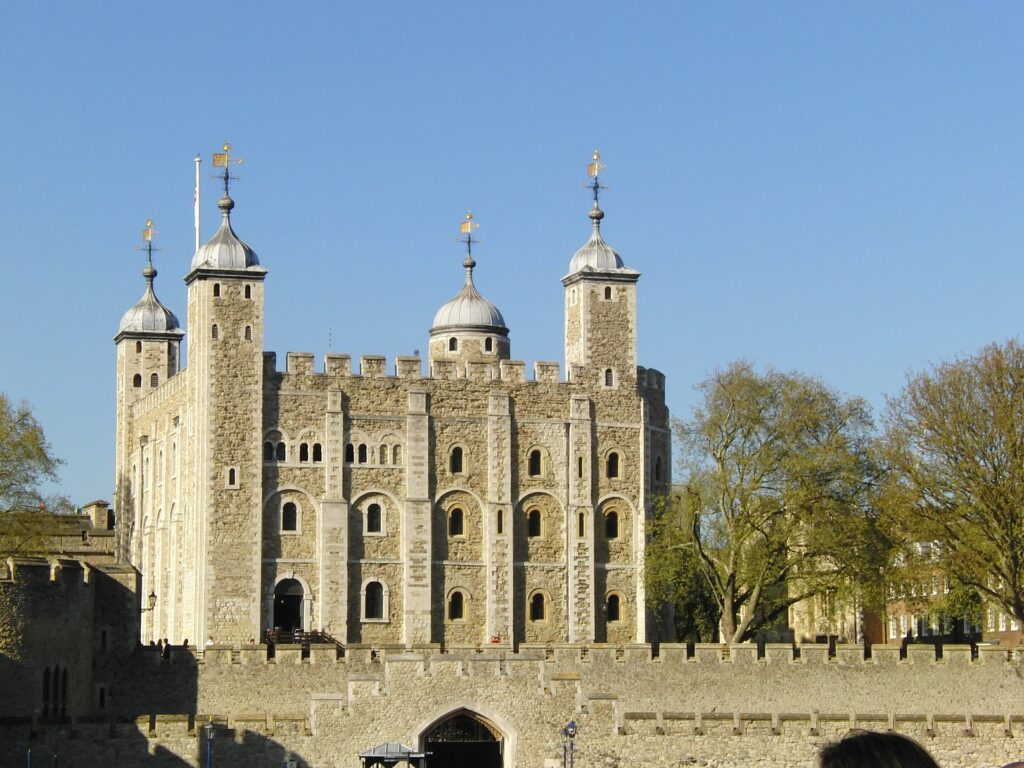 The History of London
London was first founded around 47 CE by the Romans who had invaded England in 43 CE. They named the new city Londinium, which may be derived from a pre-existing Celtic name for the area meaning "place liable to flood". Over the next century, Londinium grew into a city with a population of 60,000 and became the capital of the Roman province of Britannia.
Dark Ages
In 410 CE, the Romans abandoned Britannia, and London rapidly declined. During much of the period known as the Dark Ages, the city was largely abandoned. However, in 886 King Alfred the Great resettled the city, repairing the Roman walls and re-cutting the ditch.
By 1066, when William the Conqueror invaded England, London was again considered to be the capital city and he was crowned there in Westminster Abbey. William built the first stone castle, now the Tower of London His son, William II, later built Westminster Hall, the first incarnation of the Palace of Westminster where Parliament now meets.
Fire of London
The modern shape of London owes a great deal to the Great Fire of London in 1666. Soon after the fire, the 1667 Rebuilding Act was passed by Parliament that set out new building standards to improve the city and ensure it would never again suffer such a terrible fire.
Because the wooden, thatched buildings of Old London had burned too easily, all new buildings had to be built using brick or stone. And many new grand public buildings were erected, such as St Paul's Cathedral designed by Sir Christopher Wren. Interestingly, the first modern insurance companies were formed in the aftermath of the Great Fire, including the Sun Fire Office (now RSA), the oldest insurance company in the world.
British Empire
In the following centuries, the wealth generated by the growing British Empire led to the construction of many impressive imperial monuments and grand public buildings, from Nelson's Column in Trafalgar Square (1843) to the British Museum (fully opened in 1851).
The Blitz
However, the destruction caused by the 1940/41 Blitz during the Battle of Britain in many ways repeated the experience of the Great Fire of London. It opened up vast areas of the capital for redevelopment and enabled architects to aspire to create tall skyscrapers like the Gherkin which would not have been possible if pre-existing historic buildings had not been swept away by exploding bombs.
As a Brit, I think it's very "telling" that the Victorians built great monuments like the Royal Albert Hall and Tower Bridge while our modern government could only afford to build a giant tent (The Millennium Dome) to mark the turn of the millennium. In contrast, wealthy foreign corporations have erected grand, world-class skyscrapers like The Shard and 22 Bishopsgate. Clearly, London is no longer the capital of a mighty empire, and its greatest modern monuments depend upon foreign investment and expertise.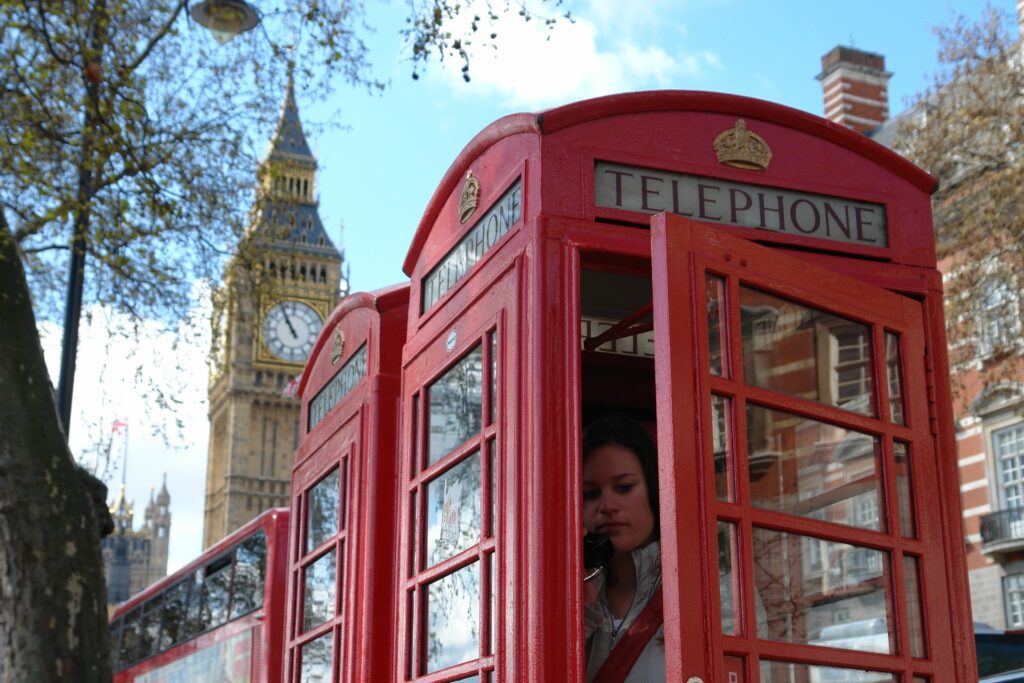 London Facts
Because of its long and rich history, London is divided into distinct boroughs each with its own unique character. It is a global city, with 36.7% of its inhabitants foreign-born. Here are a few key facts:
Location: London is found in the south of Great Britain, an island off the southwest coast of Europe.
Province: The city falls within its own county, known as Greater London. Greater London is one of the constituent counties of the Kingdom of England.
Population: 8,908,081.
Area: 607 square miles.
Seasonal weather: Temperate oceanic climate with surprisingly little rain compared to the rest of the United Kingdom and other global world cities, like Rome, Sydney, and New York. An extreme urban heat island effect makes central London on average 90F warmer than surrounding areas.
Official Language: English.
Other Languages: A survey in 2005 discovered there are over 300 languages spoken in homes across London.
Religion: Traditionally Anglican (Church of England) but from the 2011 Census there are 48.4% Christian, 20.7% Atheist, 12.4% Muslim, 5.0% Hindu, 1.8% Jewish, 1.5% Sikh, and 1.0% Buddhist.
Time zone: London follows Greenwich Mean Time and British Summer Time, which means Londoners put their clock forward on the last Sunday in March and turn them back on the last Sunday in October.
Country dialing code prefix: +44
Emergency numbers: In an emergency, call. An operator will ask which emergency service you require. You can ask for the police, ambulance service, or fire brigade. Call 101 for a non-urgent police matter and 111 for a non-urgent medical problem.
London is the capital and largest city of the United Kingdom (UK). The UK is a compact country with so much to see and do. For a detailed Guide on the UK see The United Kingdom – Your Guide & the Best Things To See & Do.
London Heathrow Airport is the busiest airport in the world. You're most likely to find affordable tickets to London, and it offers the easiest connections to London. However, it's possible you'll find a great last-minute deal to London Stanstead Airport, London Gatwick Airport, or London Luton Airport.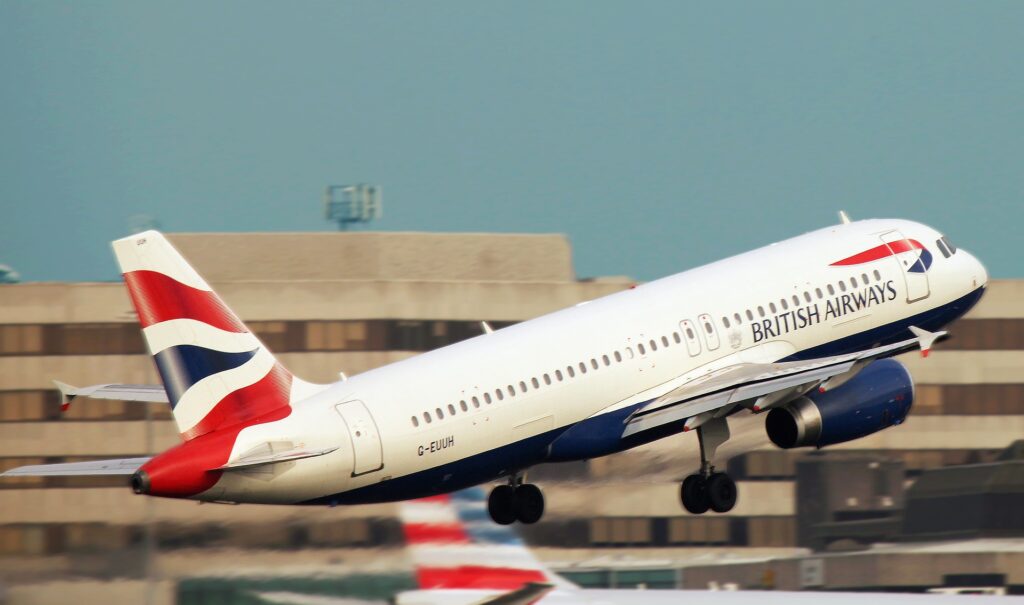 Airports & Entry
You can reach London by air or train. It's usually easiest and cheapest to come by air because there are 4 large international airports and you can often pick up bargain flights from budget airlines. However, if you're traveling from Paris, it's easiest to come by train.
By Air
None of these 4 international airports are close to the center of London, but all 4 have great train and bus connections to the capital. Gatwick is the closest, and it takes 30 minutes by train to central London. Luton's train connections take the longest at 1 hour.
By Train
Using the Channel Tunnel, you can take a Eurostar passenger train from Paris to London. The Eurostar can cost as little as £58.50, but it depends upon when you travel and can cost as much as £102. It takes 2 hours and 17 minutes from Paris to London. Compare this with an EasyJet flight from Paris to Stanstead Airport which takes 1 hour 20 minutes and costs around £87 for the flight and then 40 minutes and £10 for the train into central London. Clearly, if to take into account time spent transferring from flight to train, there is little difference in travel time but the train is much less hassle with no changes and can work out cheaper if you travel at the right time.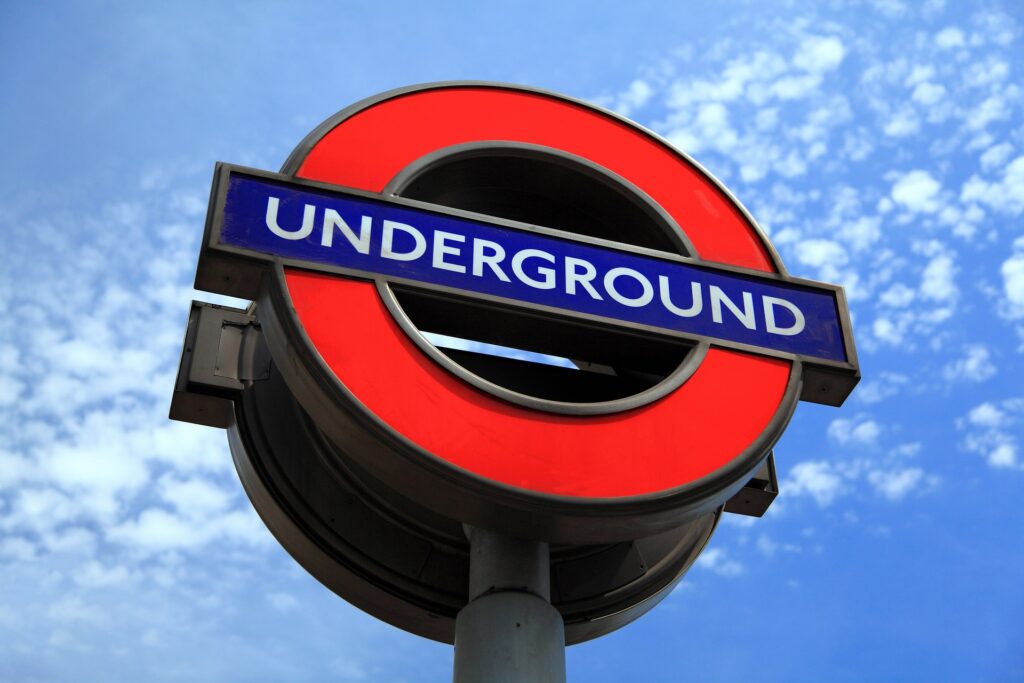 Getting Around London
London has a very developed public transport system, but terrible roads. I really, really wouldn't advise driving in the capital.
The Tube
I've always found it easiest to get around London on the Tube, especially in central areas and to reach all the major attractions. You simply purchase a Travelcard that allows you to use the tube and bus within specified zones for a set time period. A Travelcard for Zones 1-4 costs £13.10 for the day and will get to close to all the main attractions around the city. It also enables you to use those iconic red London buses within the same zones.
Buses
Sometimes, buses can drop you off closer to the attractions than the tube because there are more bus stops and you don't have to climb in and out of bus stops like you do Tube stations. However, they take longer to take you from area to area and, in my option, it's much easier to plot your way across the city on the Tube maps than trying to figure out the bus services.
Car Rental
You can easily rent a car on arrival at the airport or from car rental companies in the city, but it's not a great idea. For a start, we drive on the left in the UK. If you're unaccustomed to driving on the left and going clockwise around our copious number of roundabouts, then central London traffic is definitely not for you.
Driving around London, you'll spend more time in traffic than visiting attractions…that's assuming you actually are able to find a parking space so that you can visit the attractions. Driving in central London, you must pay the daily £11.50 London Congestion Charge. If you fail to pay, there's a £130 fine.
Taxis
Taxis are all right for short journeys when you're in a hurry. For longer journeys, the Tube will get you there faster. Taxis are relatively expensive and slow in frequent traffic jams.
Bicycles
In central London, you can hire a Boris Bike for as little as £2.00. These pay-as-you-go bicycles, officially called Santander Cycles, can be found at docking stations all around the capital. Just touch the screen and hire one with your bank card. When you're done, drop it off at another docking station. They cost £2 for every 30 minutes. They're a great way to travel short distances within pedestrianized areas, but I wouldn't recommend using one to fight rush hour traffic.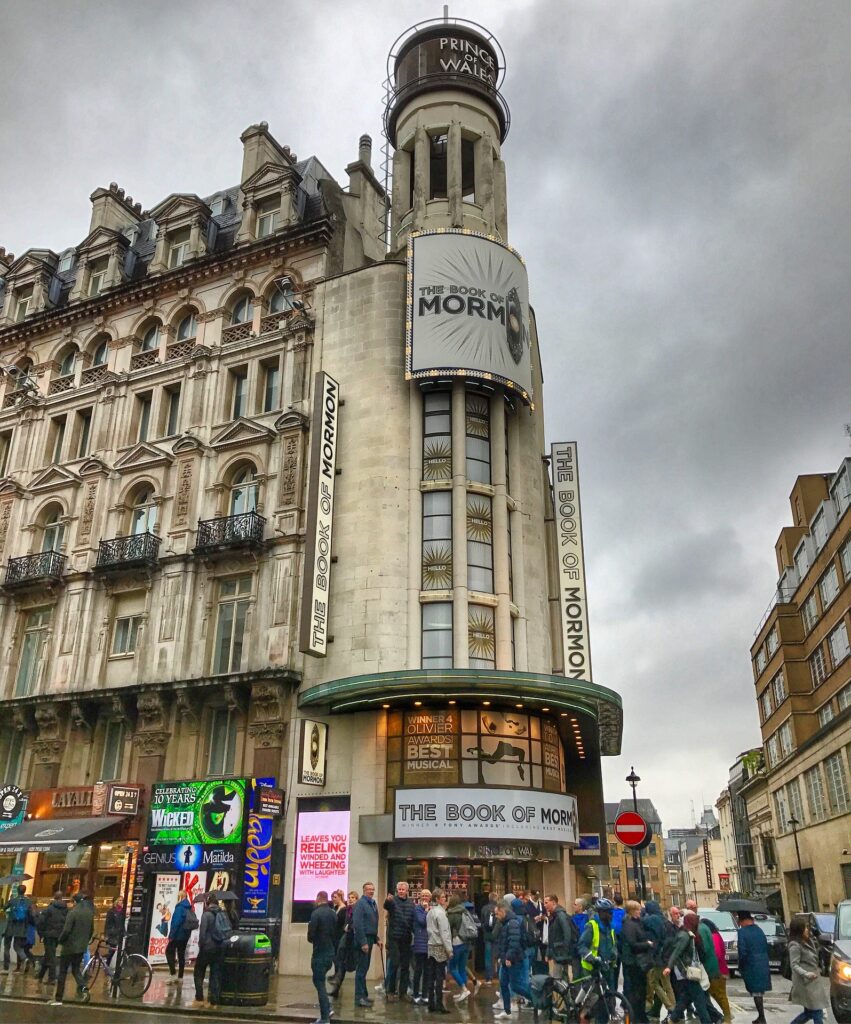 The Top 5 Neighborhoods To Visit In London
Greenwich
Greenwich is a fantastic location for panoramic views of London and its historic attractions. This is where you'll find the Royal Observatory, which is where the Greenwich Prime Meridian was created and international standard time established.
A popular activity at the Royal Observatory is taking photographs standing atop the physical marker of the Prime Meridian with one foot in the Eastern Hemisphere and one foot in the Western Hemisphere. Greenwich is also the location of the National Maritime Museum, the Old Royal Naval College, and Greenwich Park.
Westminster
Around the city of Westminster, you'll find Buckingham Palace, the Palace of Westminster (The Houses of Parliament) and Big Ben as well as Westminster Abbey. Inside the abbey, you'll find Poets Corner where many famous authors from Geoffrey Chaucer and William Shakespeare to Thomas Hardy and Charles Dickens are buried or commemorated.
South Kensington
If you love museums, this is the place to go. Most UK school trips to London come straight here. It's where you'll find the National Science Museum, the Victoria and Albert Museum, the Natural History Museum, and Kensington Palace.
The High Street in South Kensington is also a popular shopping street, and music lovers flock here to attend concerts at the Royal Albert Hall, which is found next to Kensington Gardens.
The West End
Most British people associate the West End with the theatre. If you want to see a popular international musical with a famous cast, this is where you'll find shows like The Book of Mormon, The Lion King, and Phantom of the Opera.
London's most famous shopping streets, including Oxford Street, Regents Street, and Bond Street, are located in the West End. It's also the best place to go for gourmet restaurants and fancy cocktail bars. And art lovers come here to visit the National Gallery just off Trafalgar Square.
Chinatown
One of the most interesting parts of the West End is Chinatown. This is a great place to come to enjoy Chinese food or join in with celebrations like the Chinese New Year. You'll also find Chinese style structures, stores, businesses, and monuments as well as bilingual street signs.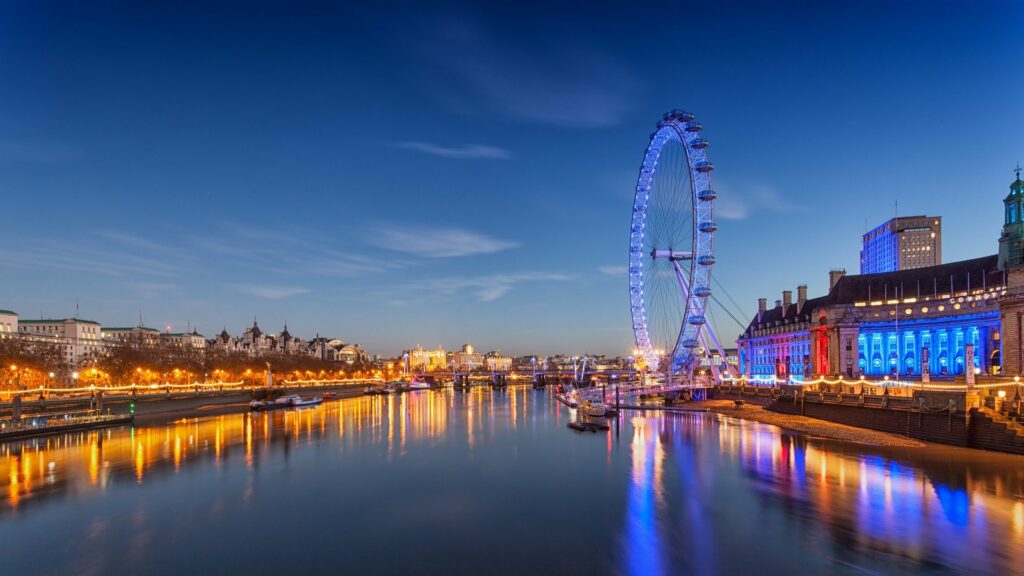 The Top 5 Visitor Attractions in London
The British Museum
This museum is a huge complex holding over 7 million objects, many of which are treasures stolen from countries once occupied by Britain, like the Rosetta Stone from Egypt and one of the Easter Island statues. The most controversial exhibit is the Elgin Marbles which originally formed part of the Parthenon in Athens. The Greek government has repeatedly requested their return.
It's difficult to describe how impressive the galleries inside the British Museum are. You'll see amazing monumental sculptures from all the great civilizations of the past, including entire temples reconstructed inside the museum and the biggest collection of mummies you'll see outside of Egypt.
The Tower of London
This is the oldest stone castle in the United Kingdom and the famous royal palace where two of King Henry VIII's wives met their ends. The display of royal armor is incredible but not as impressive as the Crown Jewels.
When you enter the Jewel House where the Crown Jewels are displayed, you walk past 6" thick steel doors. If that isn't enough security, the crowns are displayed behind bomb-proof glass and there are 22 armed soldiers out of sight but ready to enter the vault in an instant if the security of the Crown Jewels is believed at risk.
Next to the tower is Tower Bridge, which is the most aesthetically pleasing of London's bridges. The bridge opened in 1894, and you can visit the Tower Bridge Exhibition to see the steam engine that lifts the bridge open to allow ships to pass through.
Buckingham Palace
Since 1837, this has been the official residence of the sovereign. In summer, the State Rooms in Buckingham Palace are open to the public. Go there to see the throne room where the Queen created new knights, the white drawing-room where she meets with the Prime Minister over tea, and the Ballroom where she holds banquets to honor the visiting heads of state of other nations.
In front of the palace, St James' Park is a popular place for walks. A ceremonial approach called the Mall runs through the park from Admiralty Arch to the Victoria Memorial.
The London Eye
This 394-feet high observation wheel provides amazing views over the city. Over 3½ million people every year take a ride in one of its 32 capsules. Included in the London Eye ticket price is the London Eye 4D Film Experience in which you are shown 3D aerial footage of the city.
The Tate Modern
This is the most famous modern art gallery in the United Kingdom with a huge collection of international contemporary and modern art. The Tate Modern museum also features live performance art. Linking the museum to the opposite bank of the River Thames is the famous Millennium Bridge, a steel suspension footbridge that is a work of art in itself.
The Top 5 Bars in London
There are, of course, thousands of bars in London, and everyone has their own favorite. Here are 5 especially popular bars in the heart of the city.
The Laughing Heart
You'll find this sophisticated yet homely wine bar in Hoxton, East London. It's spread out over two floors of wooden furniture, exposed brick, and dim lighting. Wine lovers will be impressed by the 15-page-long wine list, and The Laughing Heart also serves incredible food.
The Lost Alpaca
This Latin American style bar is hidden away beneath the Peruvian restaurant Floral By Lima on Garrick Street in Covent Garden. Copper pendant lights and neon signs give the subterranean space of The Lost Alpaca a retro feel. They serve innovative cocktails accompanied by Peruvian bar snacks and Latin American music.
Anthracite
This sophisticated Martini Bar is found inside the Great Northern Hotel at King's Cross. Anthracite features specially commissioned art on its walls, marble tabletops, and grand fireplaces. The bar is spread out over three rooms to provide intimate niches for groups of friends or romantic couples.
Manetta's Bar
If you'd like to sip cocktails in a historic bar featured in one of Agatha Christie's novels, then this underground bar beneath Mayfair's Flemings Hotel is perfect. Manetta's Bar was once the preferred meeting place for London's literary great. With 1930s décor, you'll love the old-school glamor, black upholstery, and secluded corners of this famous drinking hole.
The Blind Pig
This quirky speakeasy is hidden above the Social Eating House on Poland Street, Soho. The Blind Pig offers unique cocktails inspired by children's literature, such as the BFG Dream Jar, Tiger's Tea For Two, and Baggin's Shire Brew. It's a low lit, cozy space with reclaimed wooden chairs, an antique mirrored ceiling, and a copper-topped bar.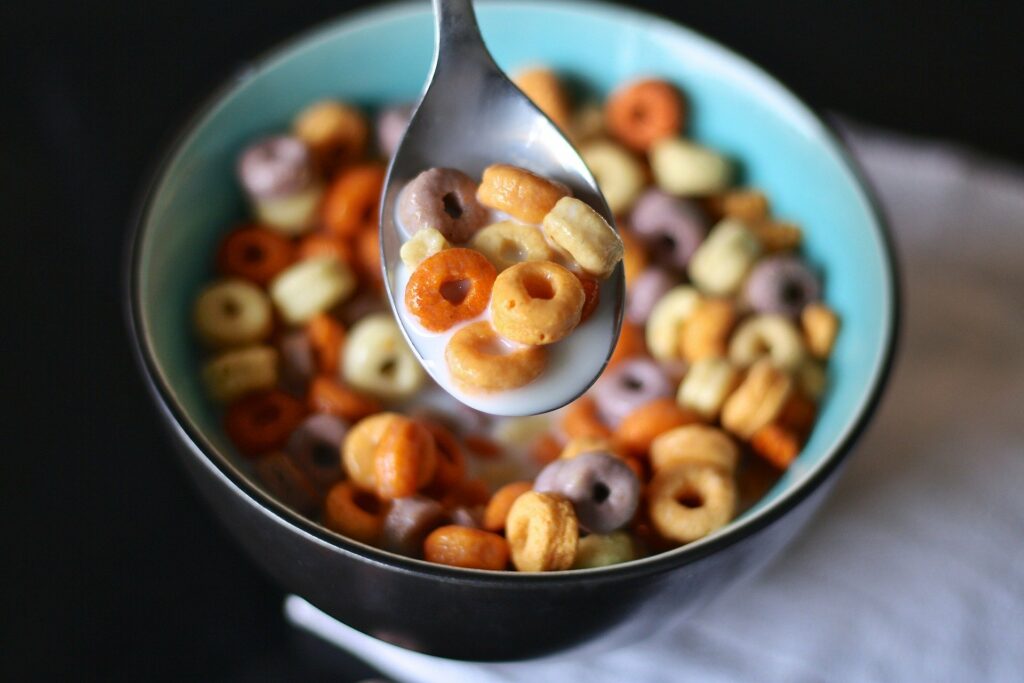 The 5 Best Restaurants In London
Given that London is such a cosmopolitan city with any kind of food you can imagine, it is impossible to pick out 5 restaurants that everyone will agree are the best. Here's an eclectic selection of popular restaurants considered the best of their kind.
Cereal Killer Café
This unique and quirky café on Camden Town's Brick Lane is a local institution. It specializes in breakfast cereals and related products, like Pop Tarts and orange juice. The Cereal Killer Café aims to provide the largest selection of unusual cereals on the planet. If you're grumpy before your morning coffee and coco pops, come here any time of the day for your fix. And the fun food provided here is affordable for anyone.
A Wong Restaurant
If you enjoy eating Chinese food and you're not eating to a budget, get down to the A Wong Restaurant on Wilton Road, Victoria. Andrew Wong is an award-winning, Michelin-starred restauranteur, and he specializes in traditional Chinese cuisine. You'll find all the recognizable classics, like Sweet and Sour Ribs and Peking Duck, but better tasting than ever before.
STK
For people who just want to eat regular food in a steakhouse, STK is probably not the best place to go. It's the top-rated steakhouse in London, but it's also the kind of place where the dinners dress like they're going to an up-market nightclub and take photographs of the incredible presentation on their plates to upload onto Instagram. If you want to be posh but eat real steaks and exquisite burgers at the same time, go here.
Kutir
Because so many immigrants from the Indian subcontinent have settled in the United Kingdom, it's no surprise to find gourmet Indian food in London. Kutir is located off King's Road in Chelsea and features authentic Indian food inspired by the rich heritage and wildlife of the subcontinent. Rohit Ghai is a Michelin-starred chef, and his tandoori chicken with lentils is a sharing plate you won't want to share.
Padella
Italian lovers will be delighted to hear that this popular pasta restaurant in Southwark is not only one of the top-10-rated restaurants in the UK (according to the Sunday Times) but also has a reputation for affordability. Padella is a place you can fill your stomach on a tight budget and yet eat the best ravioli in the country. However, its popularity means you'll have to come early or virtually queue online to ensure your seat. Several London newspapers and magazines promise that it's worth the wait.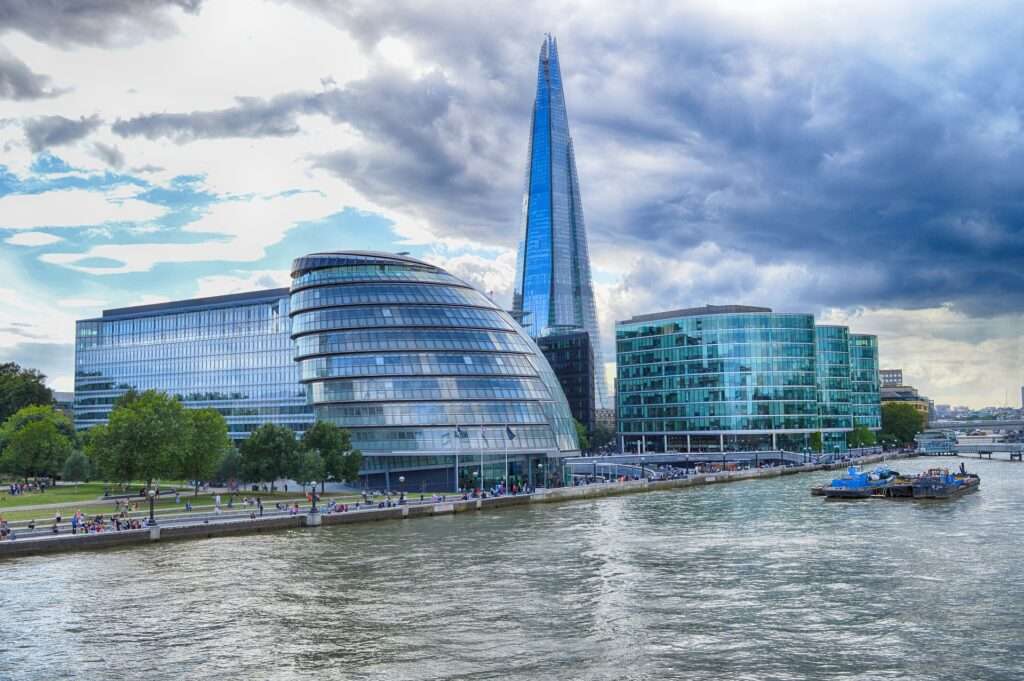 The 5 Top Places To Stay In London
Choosing the best place to stay depends upon your main interests when coming to London.
The First-Time Visitor
If you're visiting London for the first time, a central location like Covent Garden is best. Covent Garden is within walking distance of key locations like Trafalgar Square, the London Eye, and the Houses of Parliament. You'll find accommodation suitable for all budgets in this area.
The Strand Palace Hotel is an affordable hotel 5-minutes-walk from the Royal Opera House and very close to the Novello Theatre and the Strand Lyceum Theatre if you want to take in a show. The hotel has a gym, 2 bars, 24-hour room service, and a restaurant.
For Sightseeing
Visitors interested in sightseeing often stay in the Bankside and South Bank areas of the city. There's a lot to see around this area, such as the Shard and the Tate Modern. It's also convenient for the central areas and attractions like the London Eye.
Visitors who are not on a budget might enjoy staying in the Shangri-La Hotel, which occupies levels 34 through 52 inside The Shard—the United Kingdom's tallest building. This luxury, 5-star hotel features the highest cocktail bar in London and uniquely designed guest rooms with floor-to-ceiling windows providing stunning views of the capital.
For Families
Most of the museums that children love to visit, like the National Science Museum and Natural History Museum, are located around South Kensington. And Marylebone is close to Hyde Park, London Zoo, and Madame Tussauds. So Marylebone and South Kensington are great places to stay with your family.
The Marylebone Hotel is a reasonably priced hotel close to Oxford Street, which is the premier shopping street in London. It's also near to the Bond Street Underground Station, Regent's Park, and Hyde Park. It features two restaurants, a swimming pool, gym, and fitness classes.
For Nightlife
Although there are bars and nightclubs dotted all around the capital, the traditional focal area for pubs, cocktail bars, and nightclubs is the old red-light district of Soho. If you don't mind loud music into the early hours of the night, this is a great area to stay.
The Z Hotel Soho is located near to Ronnie Scott's Jazz Club and Prince Edward Theatre. It's also close to two underground stations: Tottenham Court and Leicester Square. The hotel provides compact but plush modern accommodation.
On a Budget
Although the capital can be expensive, you still find very reasonable hostels and budget hotels around the center. You may have to share your room with 3 other people, and it might be very basic, but you'll still be within walking distance of the same monuments you can see if you stay at the London Ritz or Savoy, but you'll pay £600 less per night.
For example, there are 7 Point A Hotels in London: Kings Cross, Shoreditch, Westminster, Canary Wharf, Paddington, Kensington, and Liverpool Street. These all offer clean modern rooms, air-conditioning, a room safe, a flat-screen TV, and comfy beds in central locations starting from £54 per night.
Westminster is the closest to the main attractions but also the most expensive at £79. Given the convenience of the Tube in the central area and the fact you'll most likely want to explore, you might as well pay only £54 to stay at Canary Wharf, Paddington or Liverpool Street.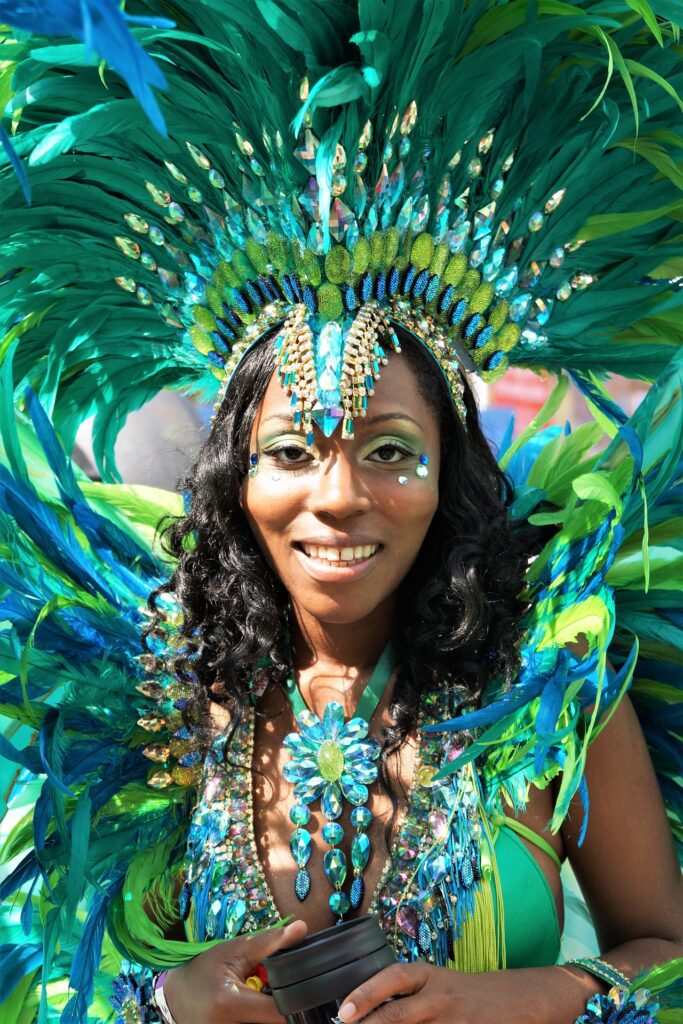 The Top 5 Unique London Activities
Over the years, many traditional festivals and other activities have developed in the capital of England. These are just 5 of them.
The Changing of the Guard
Almost every single tourist who comes to London goes to see the Changing of the Guard outside Buckingham Palace. It's a 45-minutes ceremony held on the forecourt of the palace at 11 am on Monday, Wednesday, Friday, and Sunday, and every day during summer. A fresh detachment of guards arrives to take over from a retiring detachment, who then march away accompanied by music provided by a regimental band.
However, note that this ceremony will be canceled without notice in the event of bad weather, such as heavy snow or rain. Also, I'd recommend you get yourself in position in front of Buckingham Palace by 10:15 am at the latest. This is a very popular event that everybody wants to see, and you'll be at the back of a large crowd if you come late.
The Proms
During the summer every year, there is a season of daily classical music concerts held in key locations around the capital, including the Royal Albert Hall. The Proms is reputed to be the world's largest music festival. It involves many different kinds of performance, including open performances in public parks and special educational events aimed at children.
The Notting Hill Carnival
This two-day event takes place in the Notting Hill area of Kensington in August every year. It's organized by members of the British West Indian community and is one of the world's biggest street festivals attracting 2½ million people.
At the Notting Hill Carnival, you'll see colorful and bizarre costumes and hear some amazing West Indian Music. It's a great time to experience authentic West Indian cuisine and watch fantastic live shows.
The Lord Mayor's Show
This annual event has been held for 804 years and involves a huge parade with over 6,000 participants including carriages, dance troupes, marching bands, military detachments, and floats. There are also Show Zones that offer family-friendly activities, such as craft workshops, giant games, and fairground rides.
The Lord Mayor's Show is the celebration of the appointment of a new Lord Mayor of the City of London for a one-year period, usually around the beginning of November. You might want to avoid the city on this day if you don't want to watch the parade or participate in the activities because many central roads are closed, all parking bays are closed, the buses are diverted from the center, and public transport hubs will be even more crowded than normal.
The State Opening of Parliament
This is another parade, but one with much more serious pomp and ceremony. Because the Parliament of the United Kingdom officially works for the Queen, when it opens for a new session, she (or her representative) must be present to formally open Parliament for business. This event is usually held once a year, traditionally in November, but may be held again after an election when a new government is formed.
The route from Buckingham Palace to the Palace of Westminster is lined by members of the British armed forces, and the Queen rides along the route in a state coach accompanied by a resplendent honor guard. If you can get to London during this time and find a good vantage point along the route, you're guaranteed to see one of the glitziest parades on the planet.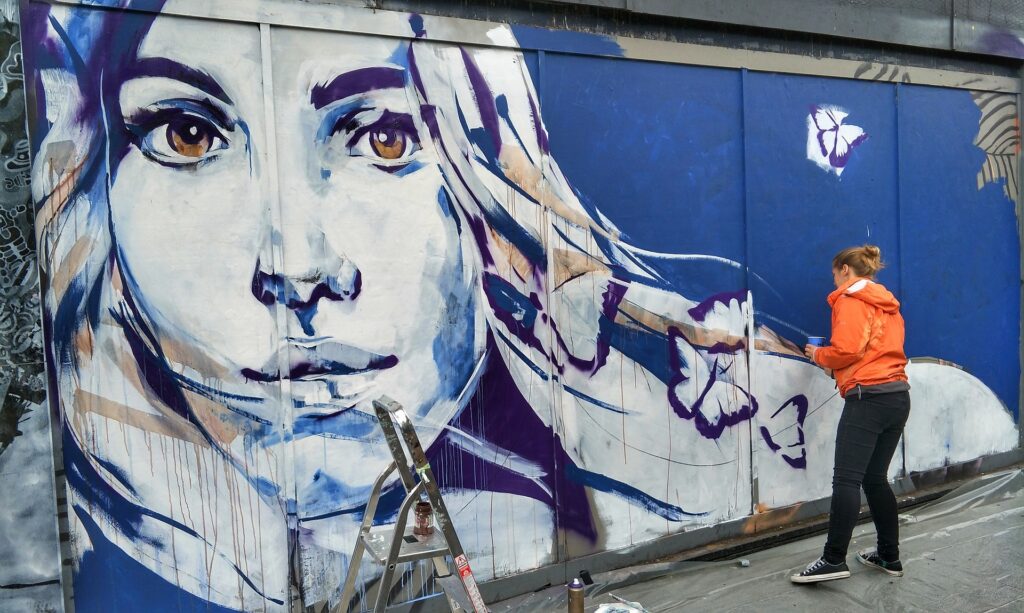 London's Top 5 Outdoor Recreational Activities
There are lots of great outdoor activities you can do in London.
Learn How to Use a Flying Trapeze
Have you ever dreamed of learning how to swing on a flying trapeze like a circus performer? In South London, you can take lessons at the TLCC Trapeze School. TLCC based in Ruskin Park provides classes for all abilities and ages from 6-years-old. Follow a bespoke trapeze development program to achieve your goals and experience the thrill of flying on the flying trapeze.
Enjoy Horseback Riding in Hyde Park
Hyde Park is where the carriage horses from the Royal Mews are exercised every morning and is the best location in central London to enjoy horse riding. Ross Nye Stables in Hyde Park offers horse riding lessons and hacking experiences for visitors of all ages and abilities. So whether you're an experienced rider or a novice, you can go horse riding in London.
Go Stand-Up Paddleboarding on the River Thames
You can take paddleboarding lessons, go along on paddleboarding tours, or hire a paddleboard to use yourself on the River Thames from Active 360. They have branches in Kew Bridge, Paddington Basin, Putney, and Brent. It's a fun and unique way to explore London.
Join a Bicycle Tour of the City
There are many bicycle tour operators around London that provide fact-filled excursions around different parts of the city led by experienced guides. Brake Away Bike Tours is the top-rated outdoor activity in London. They provide intimate tours with small and safe groups of cyclists. Follow their guide around London's landmarks and learn more in a few hours than you will in a week on a traditional coach or walking tours.
See Hidden Parts of London on a Unique Walking Tour
Some walking tours are better than others. If you're a fan of Banksy, you'll love Alternative London who specialize in helping you explore the urban heart of the vibrant East End, and especially its famous graffiti. You can combine a walking tour of the best street art locations with a graffiti workshop and learn how to create your own urban masterpieces.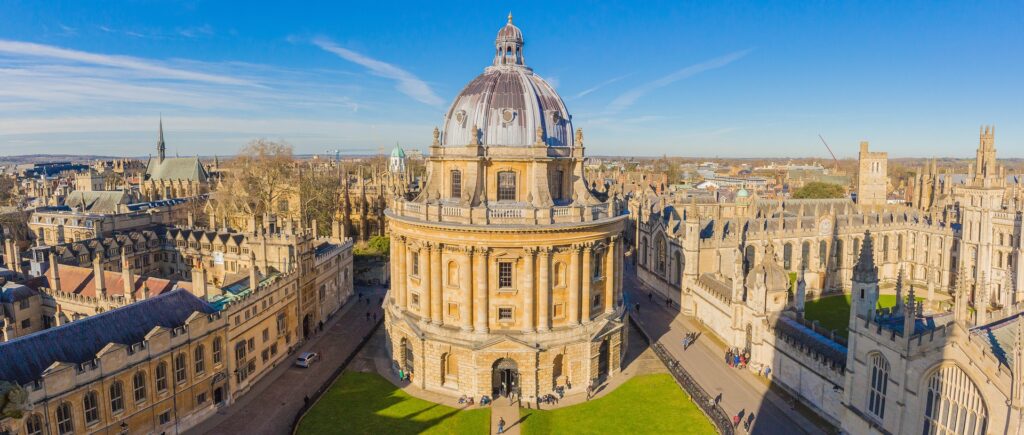 The Top 5 Day Trips From London
London is a great base from which to explore the southern areas of England. Here are just 5 of many short excursions you can take from the capital.
The Warner Brothers Studio Tour
If you enjoyed watching the Harry Potter movies, you'll love the Warner Brothers Studio Tour. Go see the original sets, costumes, and props from the films and learn all about the magic behind the magic. But this tour is always booked up months in advance. I'd advise you to get your tickets online as soon as you decide to visit London. Book it before your flights and hotel room!
Oxford and Stratford-Upon-Avon
Both Oxford and Cambridge are a short distance from London, but if you visit Oxford then you can also visit nearby Stratford-upon-Avon. Walk around the streets of dreaming spires and perspiring dreams where you can see the oldest university in the UK. Harry Potter fans will appreciate seeing the many locations around the city that were used when making the films, such as New College Cloisters and Christ Church College.
And who doesn't want to visit Anne Hathaway's Cottage, Harvard's House, and Shakespeare's Birthplace? Wander around the quaint Tudor streets and maybe visit the Royal Shakespeare Company and take in a play.
Windsor and Eaton
Windsor is the biggest and oldest occupied castle in the world. Originally built by William the Conqueror, it is now the weekend home of the British Royal Family. It's a great place to see soldiers parading around in formal ceremonies, but most visitors go to see the opulent State Apartments.
Within walking distance of the castle, just over the River Thames, is Eton College, the famous boys' boarding school attended by the aristocracy and royalty. If you go during term time, you can see the boys walking around the streets in their quaint uniforms with stiff collars and waistcoats.
Hampton Court Palace
This is Henry VIII's home in Richmond upon Thames, 12 miles southwest of central London. This historic building is easily reached from Waterloo Station in central London and well worth the visit. Inside Hampton Court Palace, you can see the well-preserved Tudor kitchens, Henry VIII's Great Hall with the tapestry hangings, and walk along the infamous Haunted Gallery.
The Cliffs of Dover and Leeds Castle
The White Cliffs of Dover are an iconic English landmark, but nearby Leeds Castle is a medieval treat. The castle is located in the center of a lake and surrounded by forests, and it is the most beautiful castle in England. Your kids will love trying to solve the incredible maze in its formal gardens.
Although not now a royal castle, Leeds Castle has at various times in its long history been owned by kings and other members of the royal family. In recent history, it has been used as a conference center for important international peace talks, such as those between Egypt and Israel in 1978.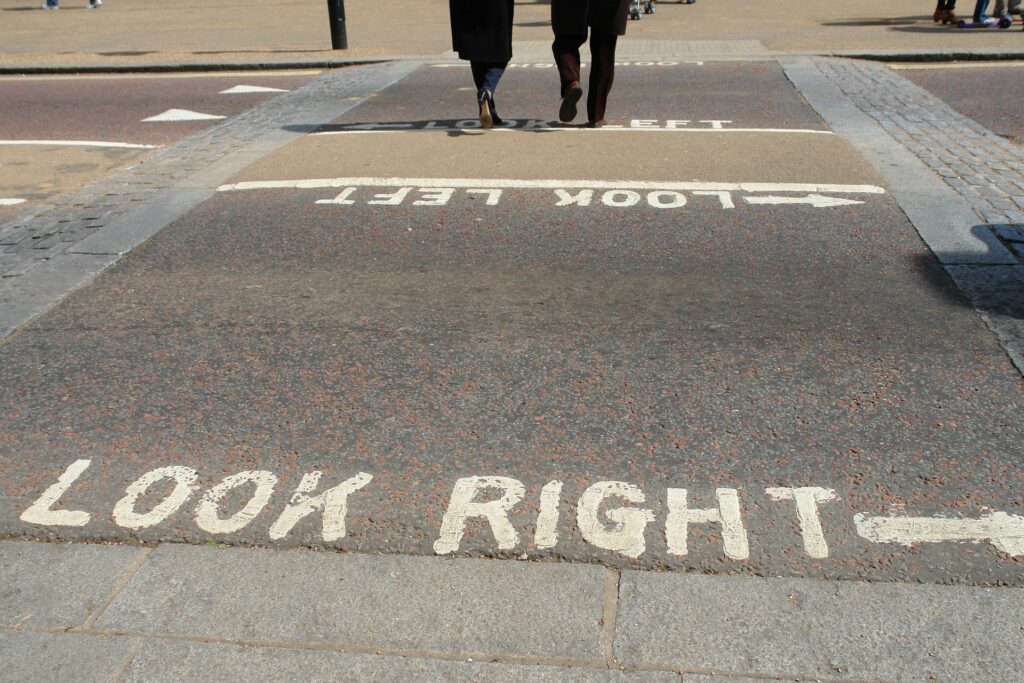 Visiting London Safely
London is generally considered a safe city. Violent crimes, especially gun-related incidents, are rare. However, accidents and crime happen everywhere, and it's in your best interest to ensure that you do all you can to promote your own safety.
Whenever you go somewhere, especially out to a bar or nightclub, let a close relative or friend know and arrange to check-in at specific times.
When crossing the road, remember vehicles drive on the left in London.
Whenever possible, use marked pedestrian crossings.
Don't wear headphones that reduce your situational awareness.
At night, don't walk alone and avoid dark alleyways.
Only use clearly marked and registered taxis.
Never accept drinks from strangers in bars or clubs.
Keep your valuables in sight or in a secure locker.
Carry minimal cash as you can pay by card in most establishments.
Be aware of your surroundings when you use your credit card to pay or are at an ATM. When inputting your PIN number, cover your hand.
Try to keep your phone and other valuables out of sight.
Write down your card numbers and bank emergency numbers and keep that record somewhere safe and separate from your cards.
If you spot unattended bags in a transport hub or other public places, report them immediately.
While London is generally considered safe, the area around King's Cross Railway Station is not a great place to wander at night. Camden has a local reputation for assaults in the dark, and be careful around Soho, Leicester Square, and Hyde Park after sunset.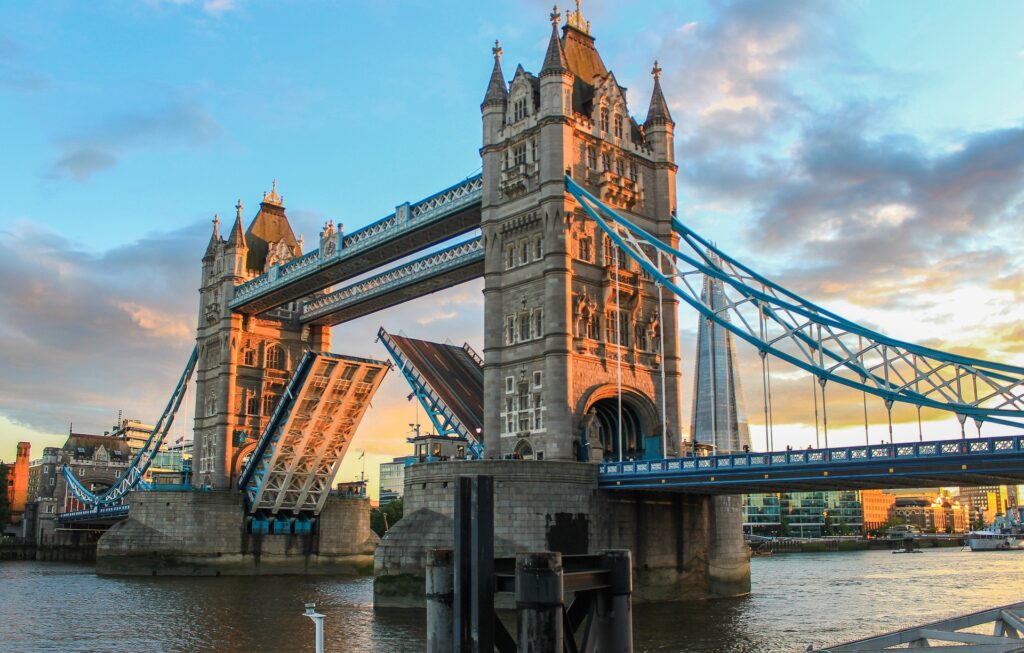 What I Love About London
There are only a select few cities around the world that can make a serious claim to be a global city, and London is one. With its multicultural population, important financial center, multiple international corporation headquarters, and historic buildings that played a key role in world history, London is one of the most important places on Earth.
Also, given the historic creation of the Prime meridian and earliest adoption of a standard time zone in Greenwich, London is arguably the true center of the world. Around the world, everybody plots their position in relation to distance from London and sets their clocks with reference to London's time.
Robert loves nature and history. As a child, he drove his parents crazy on vacation begging to visit museums and castles instead of beaches and theme parks. Now his children send him insane by demanding to visit beaches and theme parks.
He became interested in travel while studying archaeology and anthropology at Cambridge University. He volunteered on archaeological excavations all around the British Isles then enjoyed a year exploring and learning about China.
Today, he loves writing about the places he's visited and still spends time exploring museums and castles.